#introducing Catax
Member News
New MiM patron Catax are experts in specialist forms of tax relief, namely Research & Development, Capital Allowances, the Patent Box and Remediation of Contaminated Land. With over 10 years of experience, Catax has identified over £242 million in tax benefits for clients. They have specialist staff located all over the country and are therefore able to help any business across the UK.
Catax breaks down the claims process for their customers, all they need to do is provide them with some essential details, and they will handle the rest. There is no surprise that the business takes care of their customers to this extent, with no complicated forms to fill in and no legal jargon to understand.
In addition to this, they are able to process claims in a swift and efficient manner allowing them to take on 150 enquiries a month. 100 employees strong, they are able to greatly minimise the client process time.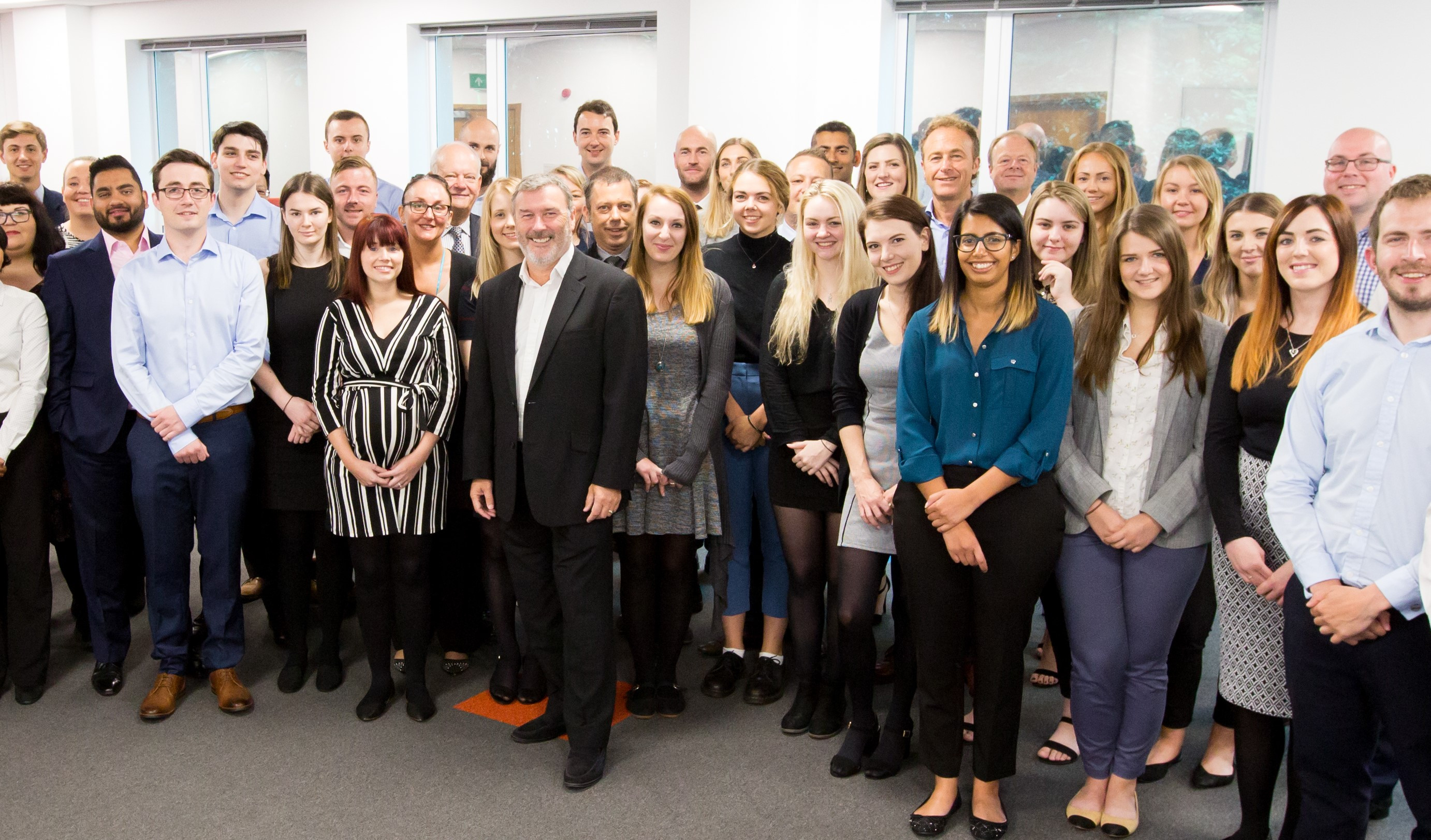 (Team photo of the Catax staff)
The trusted tax specialist are partners to many of the UK's top solicitors, accountants, law society and other industry bodies such as ICAEW, the Law Society and the IFA. They have already helped thousands of businesses claim money back from HMRC.
Rory Alkin, Regional Development Director at Catax, told us why the company decided to sign up to be a patron for Made in the Midlands. He said:
"We have known of MiM for years, and as a tax relief specialist, our main service is Research & Development for this area. Being a patron for the group is perfect for what we are looking to achieve, the business is growing in the Midlands and manufacturing is a sector that could really benefit from our services."
The Made in group regularly hold best practice events across the Midlands and Yorkshire at members premises for the opportunity to network and share best practice. Rory is looking forward to connecting with MiM members and mentioned that MiM events suit Catax's culture of building a relationship with potential clients first, he added:
"We understand how important it is to network. The events that MiM hold throughout the year fits in well with what we try to achieve. We like to build relationships with companies, listen to their requirements and help them to achieve their goals. We look forward to doing this with fellow members in the future."
Want to be part of Made in the Midlands and help champion the manufacturing sector? Click the link below to find out more
https://madeinthemidlands.com/benefits